20% discount for all signups in 2020. Use code: TWENTYTWENTY
UATO.SG by Garuda Robotics
Singapore's First Unmanned Aircraft Training and Assessment Organisation
From July 2020 onwards, the new CAAS framework for Unmanned Aircraft Training and Assessment Organisations (UATOs) ensures that the training and licensing of professional drone pilots in Singapore is conducted to the highest standards. Only UATOs may conduct training and assessment for the Unmanned Aircraft Pilot License (UAPL).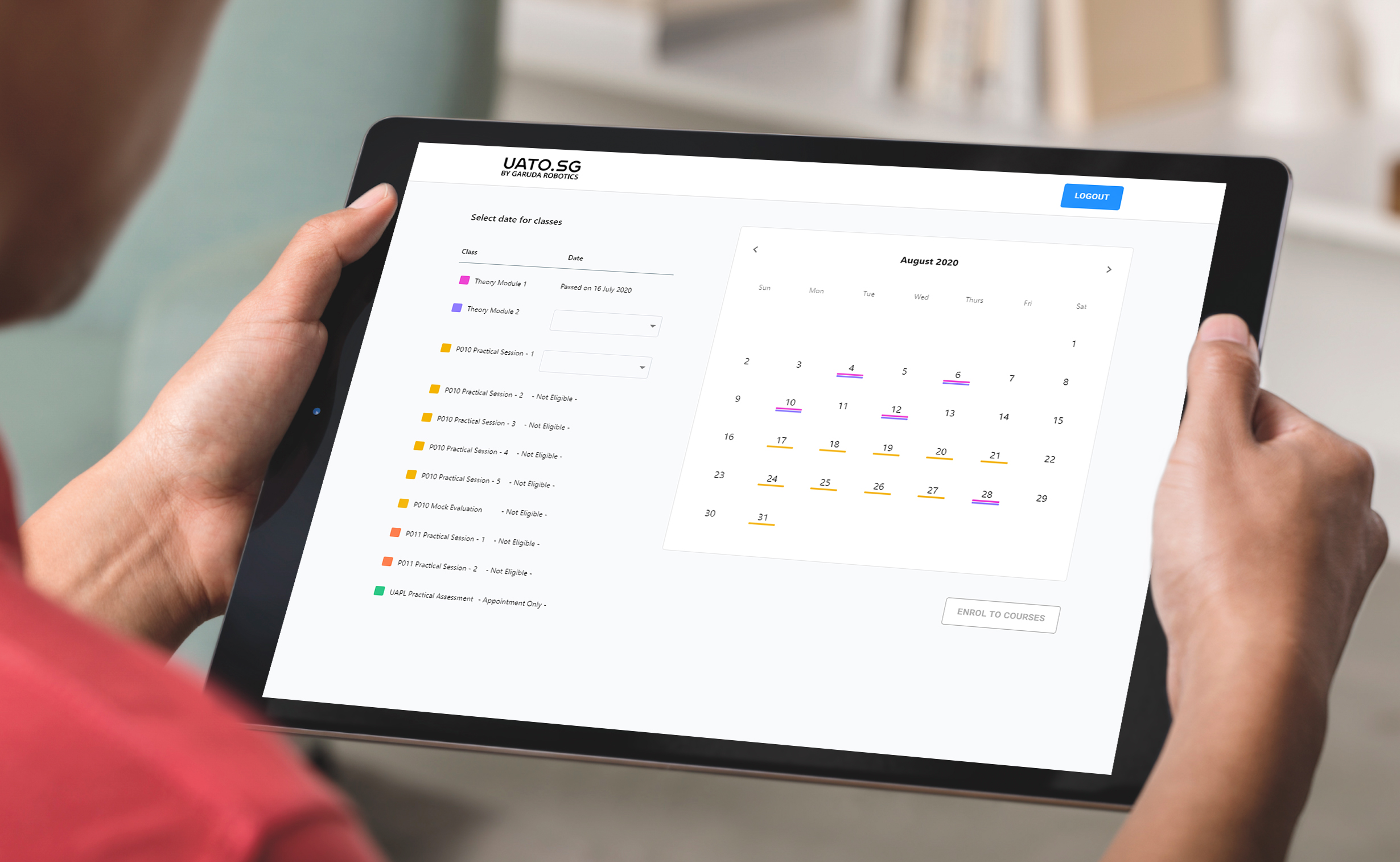 Train at your own pace, supported by our comprehensive digital platform.
Many of our trainees are busy professionals who demand both rigorous training and flexibility in their course schedule. 
Choose the training package that is right for you, and complete modules at your own pace. Our mobile-ready learning management system helps you to balance work and learning by letting you manage your training schedule and view your progress anytime, anywhere.
Empower. Educate. Flourish.
Excellence Driven Approach
Stand out among your peers. Achieve a higher standard of professional competency and success. 
High Quality Interaction
Receive specific actionable feedback throughout modules to improve current and future performance.
Tailored Learning Experience
With our powerful learning management system, lessons are altered so that it caters to your progress and mastery.
Your trusted professional drone pilot training partner
Since its launch in 2017, Garuda Robotics Academy has led the way in professional drone pilot training, with graduates from around the globe in a variety of industry sectors and government agencies.