Many of our trainees are busy professionals who require rigorous training to high standards and flexibility in their course schedule.
Approved by the Civil Aviation Authority of Singapore (CAAS), the UATO.SG training system allows you to book training sessions to fit your schedule and undergo training at your own pace.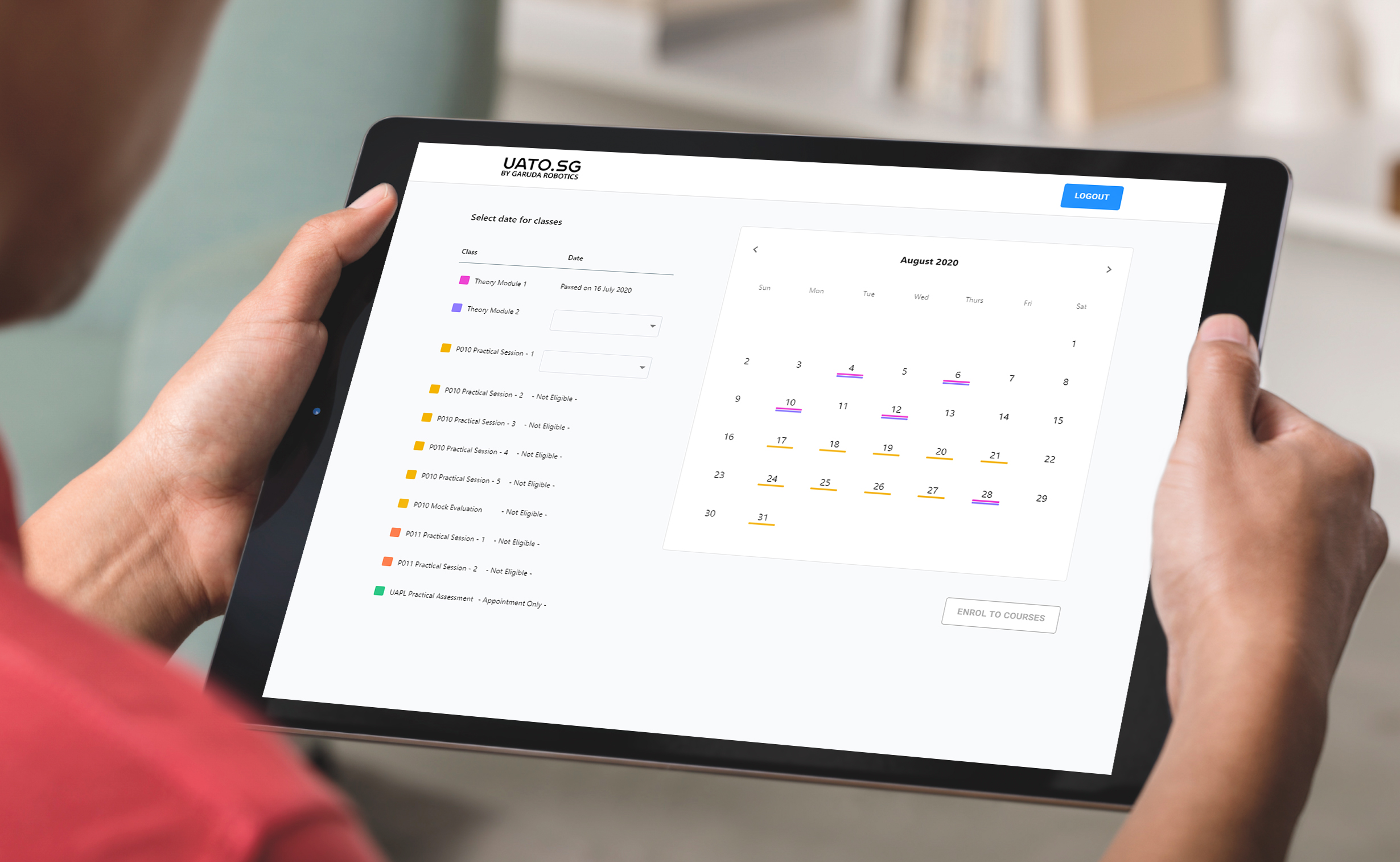 Digital tools to track your Progress
Our mobile-ready learning management system helps you to manage your training schedule and track your progress anytime, anywhere.